A beautiful simple single page site without any
additional pages or menus.
Complete web site with up to 7 additional pages Can include an about/biography, contact, blog, appointment booking, social media, portfolio, audio, video or more.
Complete website with over 7 pages including
the extension of an online retail store to manage orders, shipments, customers database, and sales of your merchandise.
Compatible with all your devices.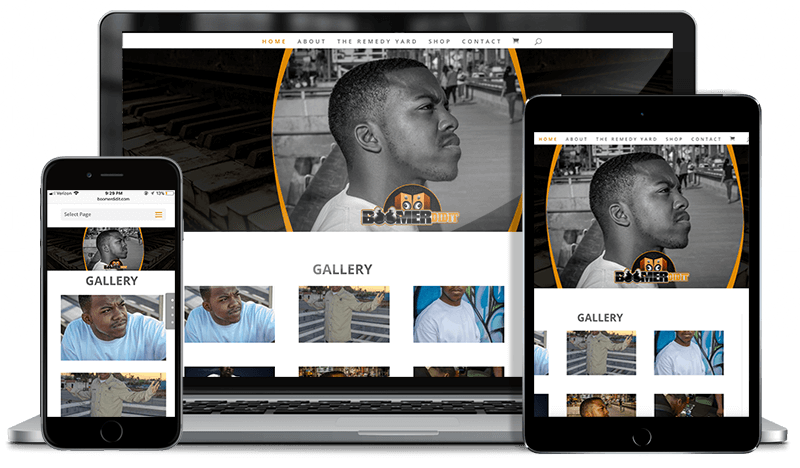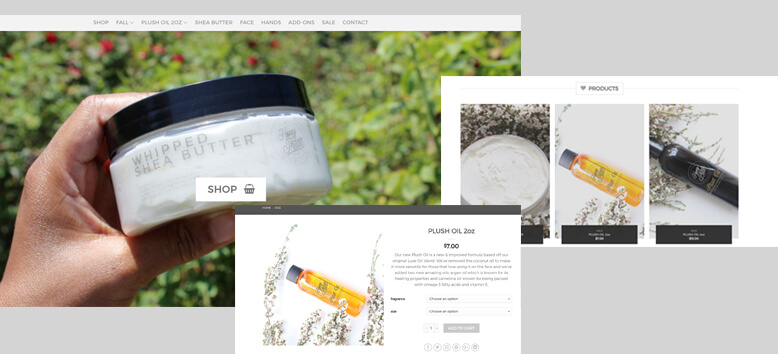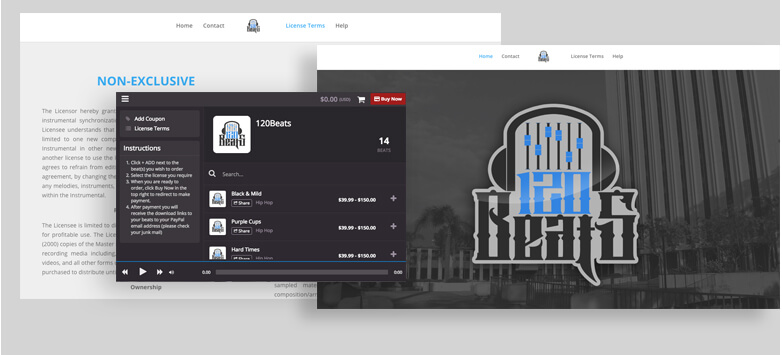 HOW IT WORKS
You've finally decided it's time for your brand to expand its online presence and attract the attention of new clients. But you don't know how to get started. With over 10 years experience with graphics and web design 120 Designs is able to let you know the type of website you'll need and design every aspect of your new website in as little as 1 week.
Every company, brand, and individual have different needs. No two audiences, products, brands, or goals are the same. Your site is customized to you and your business needs. This is just a small investment to the longevity of your company.
How do I know what type of website I need?
It depends on the type of features and capabilities you need for your business and customers. Some require a basic site with very little information, that only has a few products to sell to a small audience. Some business owners need large sites with lots of tools and details. It comes down to what your goal is and we can help no matter the size.
I'm unsure how I want my site designed
We got you. We can walk you through the process using the method that works best for you.
The easiest way is to complete the design consultation form using this link. Once completed we'll send you the details of what's needed along with an invoice. After 5-7 business days your new website will be ready.
You can also pay a $50 consultation fee and meet/ speak with our in-house consultant Krissy (also a designer and brand development consultant). Once the invoice is paid she'll contact you that evening or weekend to outline a plan using just a few of your ideas. It typically takes 30-60 minuets to outline the concept of your new site. After 5-7 business days your new website will be ready.
What is the price range for a website
Every business is different. From artists, musicians, freelancers, photographers, models, estheticians, content creators, hairstylists, weave brands/ vendors, and everything in between… we've worked with them all. They all had different goals, clients, and audiences when it came to their websites. A 1-page site starts at $150, full site up to 7 pages $500, e-commerce to sell merchandise $1,500. You can start with any budget.
When do I pay
Full payment is due in order to design your website. 120 Designs is a full service graphic design studio (flyers, business cards, web design, posters, CD covers, product labels) so we stick to strict deadlines and projects move fast. Most of our clients are also business owners with their own strict deadlines as well so projects take 2-7 business days from start to finish.
Who maintains my website
As the owner of your website, you maintain website and add the content.
Do I need high quality photos for my website
A website is only as good as the photos. We recommend having your high quality images ready.
If you'e looking for photographers, contact us. We wok with several local photographers!